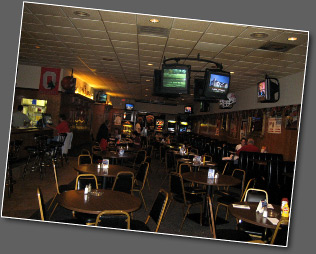 Make sure to join us for the best Happy Hour around, every Tuesday - Friday 3:00PM to 7:00PM. All day on Monday till 9:00PM. We have 27 different brands of draft beer, as well as a complete line of bottle beer, wines and cocktails.

There is no other place you want to be this NFL season. We are the House of Football. Watch EVERY NFL Game each football Sunday at Clancy's as we feature the NFL Sunday Ticket on our big screen projection TVs. We'll see you this Sunday afternoon.

Check out some photos here.